Remote online notarizations are on the rise as more companies are adopting virtual services from notaries. As a result, we created Remote Notary Jobs. We wanted to create a digital platform to help notaries find remote work. We also wanted to establish a website for employers and recruiters to promote their work at home and remote job opportunities.
Get in front of notaries looking to work remotely.  Our job postings are free. There is no limited to the amount of remote jobs you post.  
Find your next remote notary job. Use our job board to find remote opportunities where you can utilize your skills and grow professionally.
e-signing
Online Notary Service Market Scope & Overview Report 2022 The primary purpose of the market research report is to give readers a better understanding Source: Online Notary Service Market Size and Share 2022 : Global Business Outlook, Key Trends, Growth
Read More »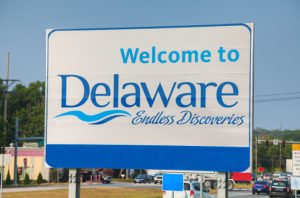 e-signing
Delaware has recently enacted provisions to amend its Revised Uniform Law on Notarial Acts. This Act adopts the Uniform Law Commission's (ULC) Revised Uniform Law on Notarial Acts (Revised Uniform Law)……By: Weiner Brodsky Kider PC
Read More »